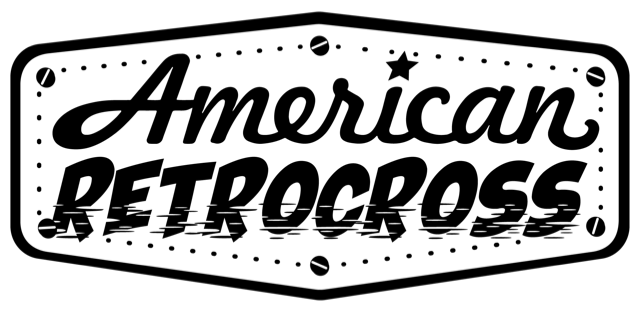 Most everybody remembers the Brit band from the 80's, Culture Club. Hard to forget "Boy George" and their hit, pop single "Do you really want to hurt me?" Oh man, that was 40 years ago but I digress…
So what does Boy George have to do with American Retrocross? Pretty much nothing but when I was sitting down to write this article I was thinking about the culture of our club, American Retrocross. Then Culture Club came to mind and "Do you really want to hurt me?" took on a whole new meaning.
At our last race (March 21, 2021) a significant portion of the rider's meeting was devoted to how important it is to minimize risks on the race track. We all know riding a motorcycle has a certain level of risk. Racing a motorcycle over rough ground, with twenty other people is even riskier. Some might say dangerous, while others would point out that the danger is part of the allure. While all that may be true, we at ARX are about mitigating the risks as much as possible. No, we aren't going to require each rider to be covered in bubble wrap, wear a seat belt and install an air bag on their bike but we are going to insist on everyone showing their competitors due respect. The term track manners may be new to some but it isn't hard to figure out what it means.We expect everyone to make every effort to have good track manners.
The Six P's
Personality- If you are anything other than happy to be out racing your dirt bike with other like minded individuals, you probably aren't a good fit for our club. This is not the place to work out your deep ceded aggressions on or off the track. We have a really pleasant vibe at our events and we aim to keep it that way. We take safety seriously but not finishing positions. We figure if you had fun, you won and you will want to come back and do it again.
Passers- Whether you are making a pass for the lead or not to be last, make it clean. Leave the T-bone for the dinner table. That goes double for when you are lapping someone. If you are fast enough to lap a rider then you are skilled enough to do it safely.
Passee- If someone is clearly faster than you, hold your line and allow them the room to make a clean pass. Swerving, brake checking or cross jumping are actions asking for a reaction. 9 out of 10 times the reaction is not going to be pleasant.
Potential- If we see someone is not skilled enough to negotiate the track or is riding in manner we deem hazardous to themselves or others, we will intervene and initiate a conversation.
Persuasion- If we (ARX management) witness or are made aware of problems on or off the track, it is our job to address it. We try to persuade folks to simply chill out going forward and most of the time they do.
Penalty- If that request is rejected or ignored, we aren't going to debate it or argue the point. The person will be "uninvited" to participate in future events. Just like a restaurant, we have the right to refuse service to anyone. It is a last resort but we would rather piss off a few reckless riders than have a good person needlessly hurt.
A vintage racing club in Texas lost a rider (Greg Gordon) this spring in a racing accident. We almost lost Ed Tashjian a few years ago and had Big Jim Branson go down with a serious head injury. Accidents can occur despite our best efforts. Injuries are possible not inevitable.
We will continue to foster safety every chance we get. It is at the core of the "culture of our club."
"Do you really want to hurt me?" Hell no!
Rick Doughty for American Retrocross